Your New Orleans Café Is In The Safe Hands Of Our Experts After A Flood
2/7/2019 (Permalink)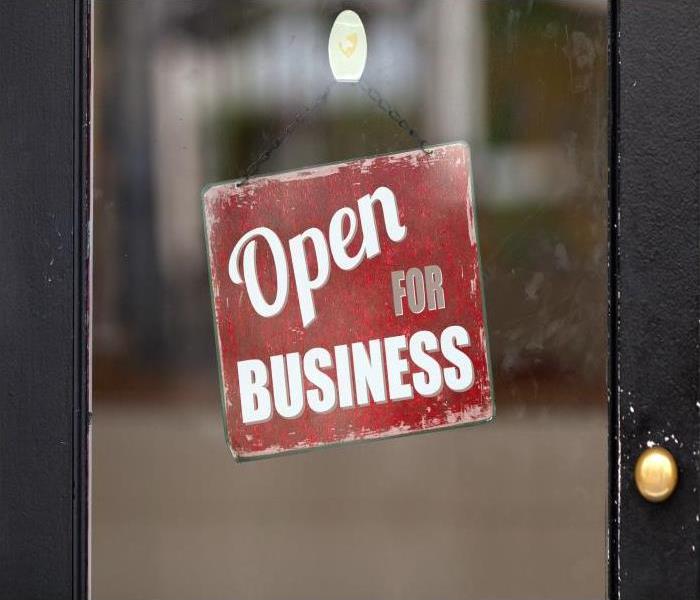 Get back in the kitchen fast after flooding when SERVPRO of The New Orleans Westbank helps devise an ERP for your popular café.
Keep Your Customers' Confidence After Flood Damages Your New Orleans Café
Enjoying fine dining available at your New Orleans café is much more to the taste of your guests than finding a different bistro because your kitchen flooded. Restaurant owners in NOLA who prepare for a water loss are ahead of the game when disaster strikes. Avoid joining the nearly 50 percent of businesses that go under when flooding or other damage occurs. Contact us to plan for a problem we both hope will never happen.

Commercial flood damage to your New Orleans café can happen during severe weather or after a water supply line break. Work with us to prepare for a catastrophe. When we collaborate your priorities are known, and our experts can help you avoid common mistakes that increase your café's exposure to high water.

SERVPRO invites commercial customers to develop an Emergency Ready Plan and Profile (ERP) long before flood waters lap at your doorstep. We send an experienced project manager to inspect and evaluate your business layout and discuss your normal operations. During the assessment expect suggestions that help you eliminate vulnerabilities and limit the risks your inventory, equipment, and fixtures face if flooding occurs.

We encourage you to complete a personalized profile on our mobile app as an addendum to the Emergency Ready Plan we draft after the assessment. Take the opportunity to share information about the vendors and contractors who helped you grow your café into a thriving business. Designate key employees or partners to act on your behalf if you are away or unavailable when flooding strikes. Make sure to designate SERVPRO as your preferred restoration company so we can begin flood mitigation right away.

Develop with us a plan to keep at least a portion of the café open during a flood. Our fast response and your understanding of what our flood damage abatement efforts mean to your daily business activities allow us to support your need to feed the fans of your cooking. When your loyal customers see your partnership with SERVPRO during your troubles, their confidence will not waver, and your tables will soon fill again with hungry diners.

Get back in the kitchen fast after flooding when SERVPRO of The New Orleans Westbank helps devise an ERP for your popular café. One call to (504) 348-7526 refers us to the digital document that turns the tide when flood waters threaten.
Click here for more about New Orleans.