SERVPRO Restores New Orlean's Homes After Flood Damage
3/15/2019 (Permalink)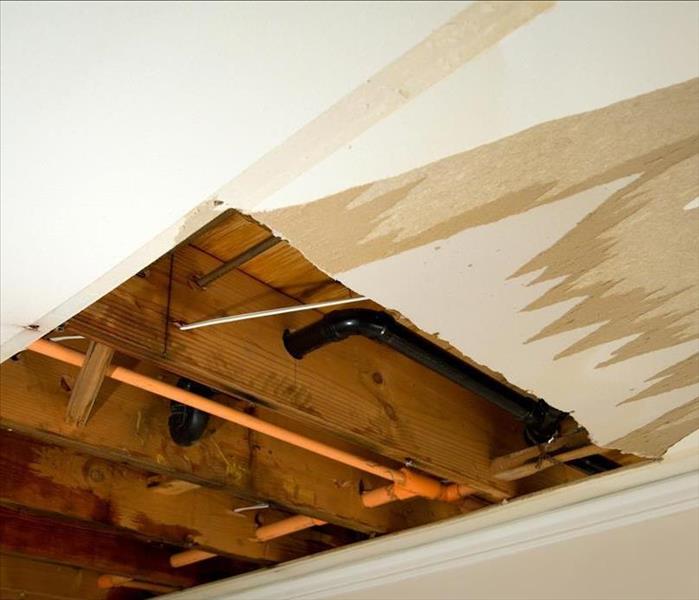 When you find yourself trying to handle flood damage know you are not alone we are available 24/7 so call us right away.
Severe Weather Can Flood Crawlspaces in New Orleans Homes
Nestled against the Gulf of Mexico, New Orleans residents are all too familiar with the severe weather systems that can make landfall in the city and wreak havoc on structures and levees. Flooding is a common result, even with many of the safeguards that both the city and homeowners have installed. Many of the homes throughout the area have crawlspaces both to protect them from rising floodwaters and to provide access to necessary utilities, junctions, and shutoffs. When flooding occurs, it is important to remedy the pooling water in this area of your property immediately.
While it might not seem like a pressing concern to have a flooded crawlspace in your New Orleans home, the effects in this area of your property can quickly spread to affect the rest of the house. Our SERVPRO professionals have effective extraction equipment and drying tools that can help to limit the potential exposure to vital construction components like beams and supports. The faster that our team can get to work on eliminating the moisture in this area, the less likely these materials become weakened through saturation and secondary effects like mold growth.
From the time that our professionals arrive at your home, we unload all of our extraction equipment first to eliminate the excess water pooling in this area. For severe exposure, we can utilize truck-mounted pumps that we have on our production trucks for fast removal to make way for the drying efforts to come. While there are many tools that our SERVPRO technicians can use to dry out this damaged area of your home, we rely most heavily on our high-velocity air movers and our dehumidifiers to reduce humidity and moisture levels far below acceptable parameters without damaging the wood structural components in the process.
Flooded crawlspaces can cause several damaging effects to the main floor of your home if not taken care of immediately. Let our SERVPRO of The New Orleans Westbank rapid response team help to protect your property and your investment against these effects by calling (504) 348-7526.
Looking for a summer job, click here.