Don't Tackle Fire Damage Remediation In Your New Orleans Home Alone
6/16/2019 (Permalink)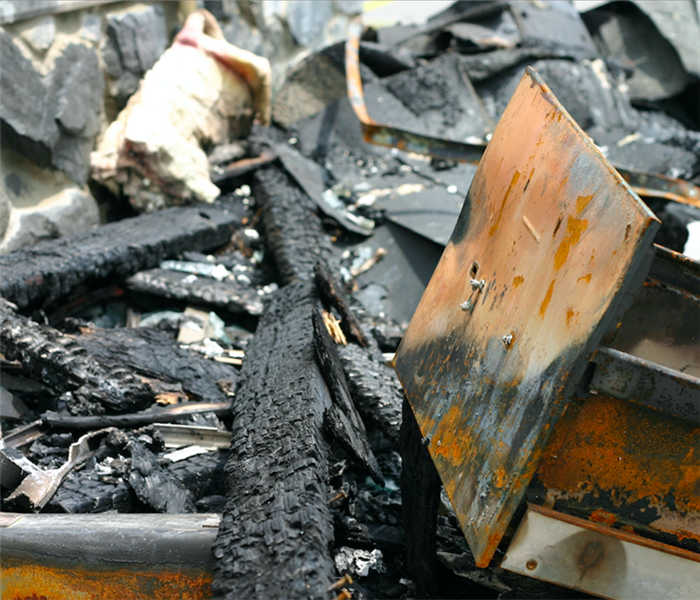 Soot and smoke remnants can quickly take over your home. Contact the professionals at SERVPRO for fire damage remediation assistance.
Cleaning Wet Smoke Damages from Your New Orleans Home
The lingering symptoms following a fire in your New Orleans residence can be more than just challenging to live with, but they can be hazardous to the health of those exposed. With situations like smoke damage, these conditions can spread far from the initial ignition site, affecting a larger area and preventing families from moving on from the disaster. With multiple types of smoke damage and residues that can move throughout the property, you need a team of professionals with the experience, the equipment, and the advanced cleaning agents to address these concerns appropriately.
Wet smoke is a very hazardous fire damage effect for your New Orleans home and one that can be overly challenging for homeowners and property managers to handle on their own. Our SERVPRO professionals have extensive training to become Fire and Smoke Restoration Technicians (FSRT) and Odor Control Technicians certified by the Institute of Inspection, Cleaning and Restoration Certification. With this experience in the niche of fire recovery, our professionals have the education to determine the type of smoke damage present and the best approach to restore the appearance in your house.
While dry smoke comes from hotter fires that move quickly, wet smoke comes from the opposite. Instead of burning up structural elements and contents within the property quickly and thoroughly, wet smoke develops from fires that take time to move from one room to the next, smoldering rather than burning with more intense heat. A cooler fire produces a thick residue that coats everything in its path, and that can stain your belongings, walls, and other damaged areas of the house without the appropriate equipment, products, and approaches.
The SERVPRO professionals dispatched to your address have training in cleaning wet smoke damages, including the use of chemical sponges and high-powered HEPA vacuums. We also have advanced, commercial-grade cleansers and disinfection products that can help to protect surfaces from staining.
Many effects require your immediate attention when recovering a fire loss incident in your home. Our SERVPRO of The New Orleans Westbank professionals are available 24/7 to help you through every phase of recovery by calling (504) 348-7526.
Click here to see more about New Orleans.