Crucial Steps for Restoration of Homes Hit by Flood Damage in New Orleans
6/21/2019 (Permalink)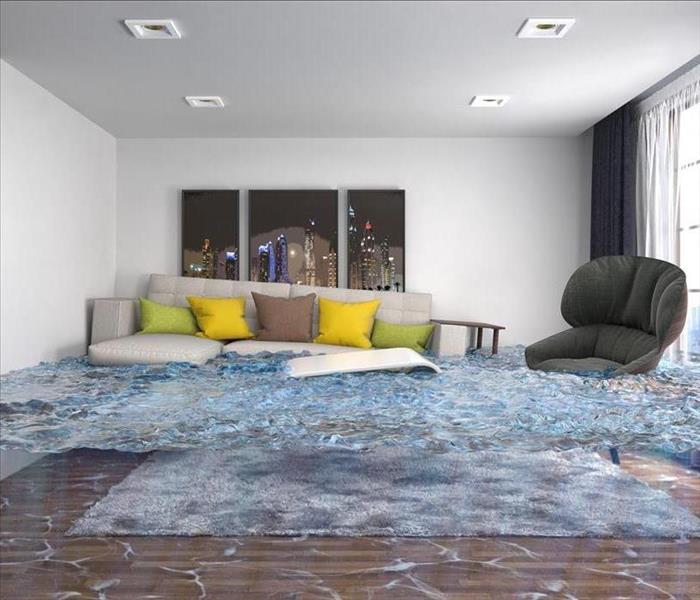 Not only do we have the experience to handle all flood damage scenarios, but we also have the equipment to get the job done.
SERVPRO is Here To Help If Flood Damage Strikes Your Home
Whether flooding occurs after severe weather events such as storms or regular occurrences like torrential downpours, the resulting damages can be severe. In some cases, it might even seem impossible to restore your New Orleans home to its preloss state. Breaking down the process into stages helps minimize the burden faced. The process is also less stressful when you involve a professional team.

Soiling of contents and materials is one common aspect in many incidents of flood damage in New Orleans. It can result from sewage backup or floodwaters dumping silt, mud, and other debris inside the structure. The soils also contain different types of contamination, including chemicals such as pesticides, fuel oils, and even industrial wastes if the incident affects vast areas. It is easier for our SERVPRO technicians to deal with such soils because we have the necessary PPE, Personal Protective Equipment, including rubber gloves, boots, and full body suits. We can, therefore, wade into the flooded sections to start cleaning immediately without risk.

Flooding causes structural damage in different ways. The water permeates through different materials such as drywall, insulation, and even wooden framing, compromising their structural integrity. Flowing water and other dynamics such as strong winds pushing against the structure can also cause physical damage. Our SERVPRO technicians evaluate the entire structure to determine the full extent of damages. We then tear down badly damaged section and replace the affected materials, eliminating traces of the damage "Like it never even happened."

Pungent odors that persist even after cleaning up soiled areas can make a restored house uninhabitable. Finding the source of the odor and neutralizing it through deodorization should eliminate the problem. Through OCT, Odor Control Technician training, our SERVPRO technicians gain different deodorization skills that help us deal with any odor. We can use masking agents, usually available in the form of time-release beads, to provide a sweet scent if we expect the odor to disappear naturally. We also use methods such as fogging, which atomize deodorizing agents allowing them to reach deeply embedded odor particles and neutralize them.

To manage flood situations better, call SERVPRO of The New Orleans Westbank to help. You can reach us anytime at (504) 348-7526.
Learn more about New Orleans.