Did Recent Storms Leave You Rattled and Your New Orleans Home Flooded?
8/7/2019 (Permalink)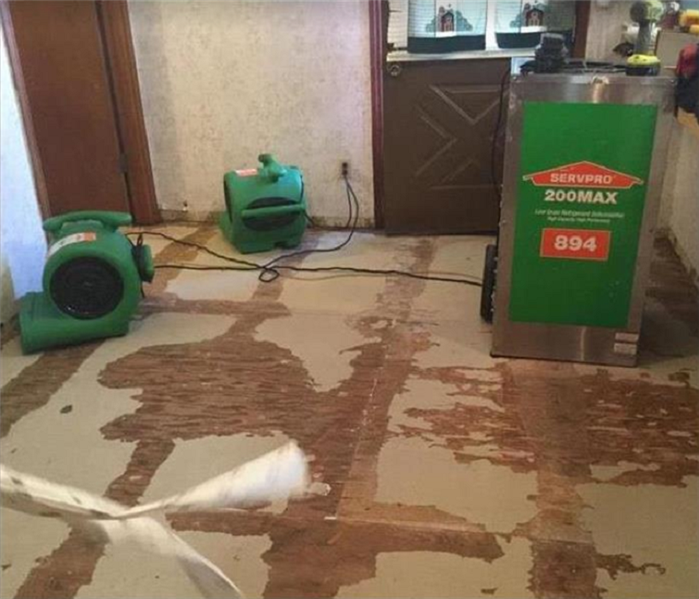 Storms can cause windows to crash bringing water into your home. SERVPRO is ready 24/7 to come to your rescue and dry your home!
Contact SERVPRO When Flood Damage Impacts Your New Orleans Home
Flood damage can run any homeowner for their money. It can hit suddenly, and floodwaters can quickly overrun your home. For this reason, you need to act fast when combating flood damage; the quicker you react, the less time the excess water has to do damage to your home.
The storm that caused flood damage to your New Orleans home had been broadcasted about on the news. However, it wasn't supposed to reach Louisiana according to the weather experts. When it reached the Gulf of Mexico, the hurricane unexpectedly regained speed and power from warm updrafts. Strong once more, the storm raged on until it hit your city hard and fast.
Even though one of your reinforced windows failed, and allowed water inside, minimal damage occurred because the others held up. Using quick thinking, you put a table up against the window, trying to lessen the amount of water getting inside. Finally, you called for the professional help from SERVPRO.
Your dining room ended up flooded with a few centimeters of water, a relatively small volume compared to what it could have been. Here at SERVPRO, we understand how time-sensitive water-based damage can be, and we understand how devastating flooding can feel for you, the homeowner. For this reason, we always hurry to arrive at your home as soon as possible after the call. We know that the quicker the floodwater removal occurs from your home, the better it is for the longevity of the structure.
Our water damage restoration technicians (WRT) are highly trained and always come to your home outfitted with advanced technology. SERVPRO can start by removing the floodwaters from your home using industry-grade wet/dry vacuums and rover-mounted extractors. Both are designed to pull water out of your home as soon as possible.
Our technicians can remove the table you used to stop the water and send it to our facility to be adequately dried. After removing the soaked carpeting, we can focus on drying the base of the floor underneath, using tools like dehumidifiers, flood drying mats, heaters, and ventilation fans. Once the moisture levels have been brought down, we can install new carpeting and then return your dining table to you.
If you find yourself in need of professional flood damage remediation services, don't wait. Get in touch with SERVPRO of The New Orleans Westbank by dialing (504) 348-7526. No matter the time or the emergency, we're here for you.
More about New Orleans.