We Are Prepared To Handle Any Size Flood Damage In New Orleans
8/21/2019 (Permalink)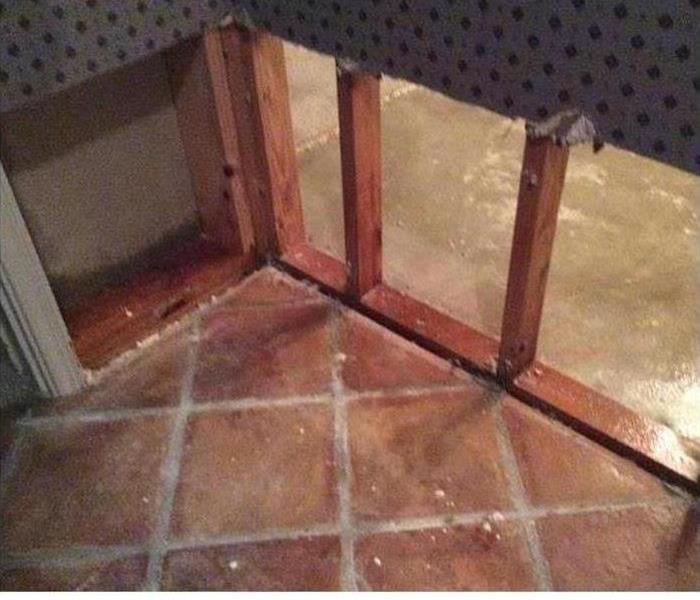 We have the techniques and state of the art equipment necessary to remove flood damage from your property.
We scope the property and take immediate action in New Orleans
Extreme weather events that cause commercial flood damage are not unusual in this part of Louisiana. We have weathered severe flooding from both Hurricanes Katrina and Harvey with numerous tropical storms and intense storms bringing flash flooding in between. When water loss happens, fast action is the key to minimizing damage.
Commercial flood damage consumes properties in New Orleans quickly. Frequently seen issues are:
Water exposure causes sheetrock to buckle and warp
The adhesive on floor tiles delaminates
Subflooring becomes saturated and may require removal
Contaminants in groundwater including sewage may compound cleanup efforts
When groundwater enters a business, it is unsafe to operate until the premises are dried and disinfected. We scope the property to discover all areas of water migration and get to work extracting the flood damage. We also test the water to determine the nature of any contaminants, including sewage. SERVPRO technicians remove the water doing many passes to pull all the moisture possible out of the flooring. If carpeting is present and saturated by groundwater, it will require removal as restoration is not possible through cleaning.
We dry furnishings in place whenever possible by raising them on blocks to limit the disruption to the business. When this is not an option, we also offer a pack-out service where we remove furnishings, papers, and stock for any needed restoration and secure storage at our location. We photograph and notate each item and its location, so when we move the pieces back into the property, SERVPRO technicians replace them in their original spots.
After thoroughly drying and disinfection of the property, we inspect for any lingering water odors and treat to inhibit mold growth as needed. If we need to neutralize any scents, our technicians choose the best method for the level of odor control required.
SERVPRO of The New Orleans Westbank can handle any size of commercial flood damage. Our emergency response team is available 24/7 by calling (504) 348-7526, and we make the water loss in your property "Like it never even happened."
See more about New Orleans.