Why Does Mold Remediation of Your New Orleans Business Need SERVPRO Professionals?
6/11/2021 (Permalink)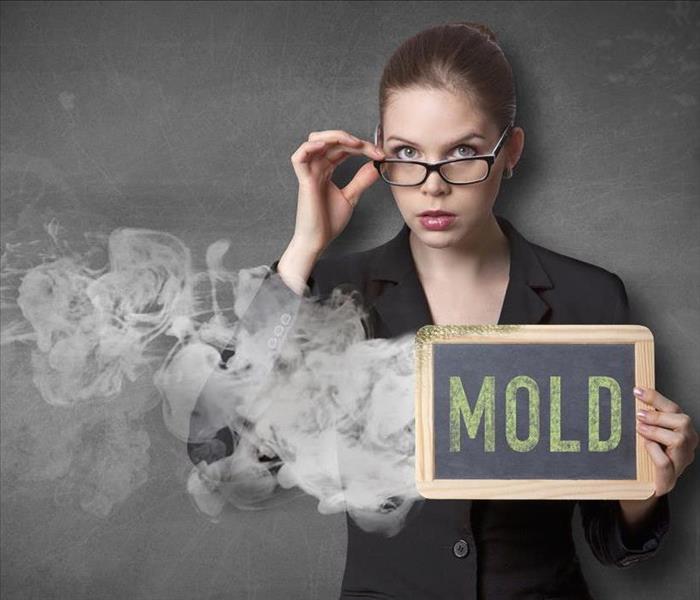 Your New Orleans office and employees are safe from mold with SERVPRO's exceptional remediation service
SERVPRO Technicians Offer Fast and Safe Mold Mitigation of New Orleans Commercial Spaces
The discovery of mold at your place of business needs immediate intervention by SERVPRO professionals. If mold remediation of your New Orleans property is ignored or delayed, it can have disastrous consequences leading to business interruptions and monetary losses. Unmitigated mold can cause severe structural damage and cause health effects to people working on the premises and customers and suppliers.
SERVPRO technicians have years of experience in mold remediation of New Orleans commercial properties. Our technicians understand the biology of mold and adhere to the standards outlined in ANSI/IICRC S520 guidelines for mold mitigation. SERVPRO mold specialists develop a strategy based on the type of mold and the extent of the damage. Different kinds of mold can damage your New Orleans place of business differently. Knowing the common types of fungi that can grow on your property can help you be more vigilant and seek SERVPRO's help before the problem gets out of hand.
Common Types of Molds SERVPRO Remediators Encounter in New Orleans Commercial Structures
Five types of mold commonly affect commercial establishments in New Orleans-
Aspergillus- Propagates indoors quite commonly. Known to produce hazardous compounds called mycotoxins that can cause health effects.
Cladosporium- Also quite commonly found indoors during attic mold removal, the colonies appear olive green or brown.
Ulocladium- Commonly found in damp places such as showers, tubs, dishwashers, or places that have chronically leaking plumbing. SERVPRO techs commonly encounter it during restroom mold removal.
Serpula- Generally found on wooden structures. It can thrive in low moisture and destroy wood (dry rot) quickly.
Stachybotrys- Also known as black mold, grows in damp places and is associated with poor indoor air quality, though this species is not any more dangerous to your health than others.
Call SERVPRO of The New Orleans Westbank at (504) 348-7526 for safe and effective mold remediation.