Can SERVPRO Remove Soils During Fire Restoration in New Orleans?
7/10/2021 (Permalink)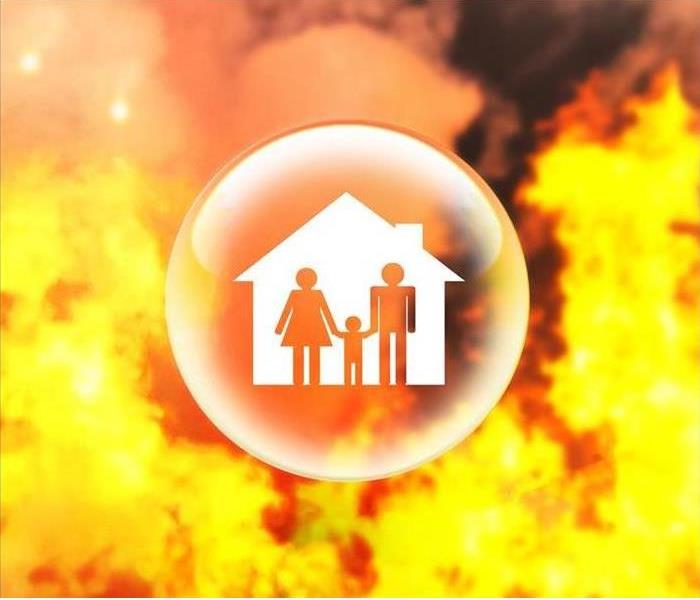 Fire can leave your property with many issues. Trust our experts to bring your home back to its original state "Like it never even happened."
SERVPRO Removes Soils from Materials in New Orleans Fire Restoration and Cleanup
Kitchen fires often produce many different types of smoke residues, including organic, acids, and alkaline soils that can be difficult to remove and harm materials they land on. These soils are often confined to the main kitchen area; however, adjacent rooms can be impacted, especially in open concept homes.
SERVPRO provides fire restoration services to New Orleans homeowners. Our highly trained team responds in less than four hours, assesses the home's condition, the amount of damage, and the type of soil created by the fire. We also evaluate the materials contaminated by smoke residues and soils to develop the best solutions for completing cleanup and restoration of your home.
We use various solutions to break the soil's chemical bonds and the materials the residues are on. Combinations of water and soap, enzymes, and bleaching agents to break the chemical bonds remove and dissolve the residue while avoiding permanent damage to your contents. Unfortunately, not all contents can be recovered. Factors such as fire damage, colored materials, and highly porous materials may cause damage beyond recovery.
SERVPRO reviews the fire restoration plan with the homeowner and insurance adjuster before we begin. Our services include:
House Fire Clean Up
Fire Damage Restoration
Smoke Damage and Remediation
Call SERVPRO of The New Orleans Westbank for fire restoration cleanup in New Orleans and surrounding areas. We can help 24/7. Call (504) 348-7526.