How to Tackle Water Damage in Your New Orleans Home
8/13/2021 (Permalink)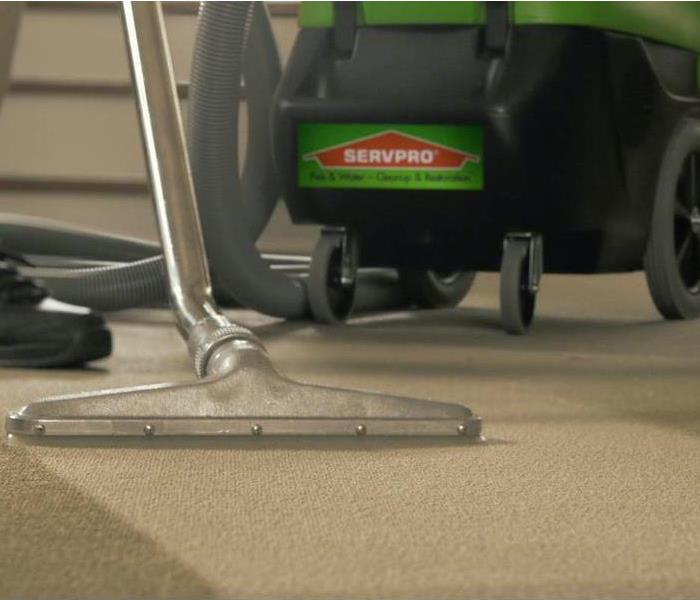 SERVPRO understands how serious water can damage the carpeting in your home, Call us for assistance with water removal.
Protecting the Carpets in Your Water-Damaged New Orleans Home
While you have no control over the spread of water damages throughout your New Orleans home, you can plan to reach out to professional restorers that have the equipment and expertise to help. Our team has state-of-the-art equipment that can remove moisture and dampness from saturated elements and materials, often preserving them from demolition and necessary replacement. This effective mitigation and restoration in an emergency begin with a homeowner who quickly reaches out to our professionals.
Protecting areas like your carpeting can be a priority when facing water damage in your New Orleans home. Many homeowners have invested a great deal of money into the installation and upkeep of the carpets in their home, and widespread irreparable damage can prove a costly and often unnecessary expense. Our SERVPRO technicians can focus our mitigation efforts on drying out saturated carpets to save our customers money and time with our fast response in emergencies.
Water Removal Equipment
From the time our technicians first arrive at your home, we begin our assessment of the damage with thermal imagery and moisture detection. While the source of the water damage has likely been shut off by this point, assessing the point of this damage and repairing it when necessary is an essential step to ensuring that mitigation and restoration work is effective. Protecting your carpets often begins with the use of our weighted extraction system. This remote-controlled ROVER forces moisture from the carpet and subflooring to the surface for extraction by the high-powered onboard vacuum.
Once most of this moisture and dampness has gotten removed through weighted extraction, our SERVPRO professionals can float the carpets to ensure that they get dried thoroughly. This process involves uninstalling this flooring from the room's edges and setting up our air movers to run between the carpet and the subflooring. Once the area gets dried, we can use our premier carpet cleaning equipment to provide a polished finished product.
While many steps make up the restoration of your water damaged home, these processes cannot begin without reaching out to our certified professionals. You can reach our SERVPRO of The New Orleans Westbank rapid response team 24/7 at (504) 348-7526.