New Orleans Residents Know that Acting Quickly After Flood Damage is Crucial
9/6/2021 (Permalink)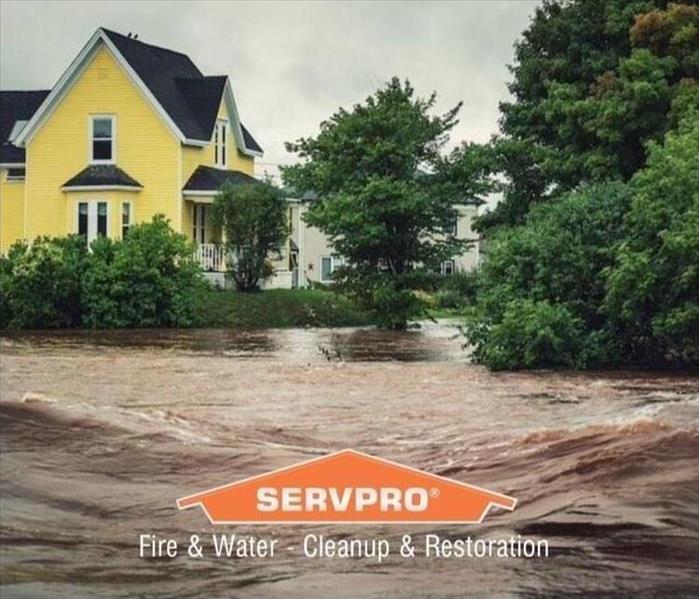 Storms can bring floodwater and storm damage. The professionals at SERVPRO are always on call to handle your water damage restoration needs.
SERVPRO Provides Flood Damage Restoration Services to New Orleans Homeowners
Flood damage is not new to New Orleans, but it is always disruptive to its residents. Memories of terrible storms are enough to make all homeowners jump into action as soon as basement flooding cleanup and water removal services are in order. Rather than attempt a do-it-yourself solution, relying on a professionally trained team helps minimize the loss associated with stormwater in your home.
In New Orleans, the premier flood damage restoration team is SERVPRO, and it is ready to help as soon as you need us. Like you, we understand the perils of delaying water damage repairs, which is why we engage in the water damage remediation process as soon as you call us. Equipped with the latest equipment and technology in our industry, we arrive at your home ready to tackle jobs of all sizes. As you will discover, our team provides services beyond water extraction, including some of the following-
Documentation of the restoration process and any move-out services. As needed, we are happy to assist in the insurance claim process and coordination with other contractors needing to work in the home.
Specialty drying solutions for irreplaceable items such as pictures, electronics, and documents. Occasionally we take those off site for specialized services that can help preserve your most valuable possessions.
Drywall replacement, an inspection of ventilation ducts, and disinfecting of your home are part of our process. These steps add a layer of protection against the growth and spread of mold, which is not uncommon after flood damage.
People in New Orleans can count on SERVPRO of The New Orleans Westbank for help. Call us at (504) 348-7526 following any flooding event, and let us put our expertise to work for you. Our goal is to restore your home to pre-flooding conditions so life may go on as usual.