There Was Only A Small Amount of Fire Damage In My New Orleans Home – Do I Really Need Professional Help?
9/17/2021 (Permalink)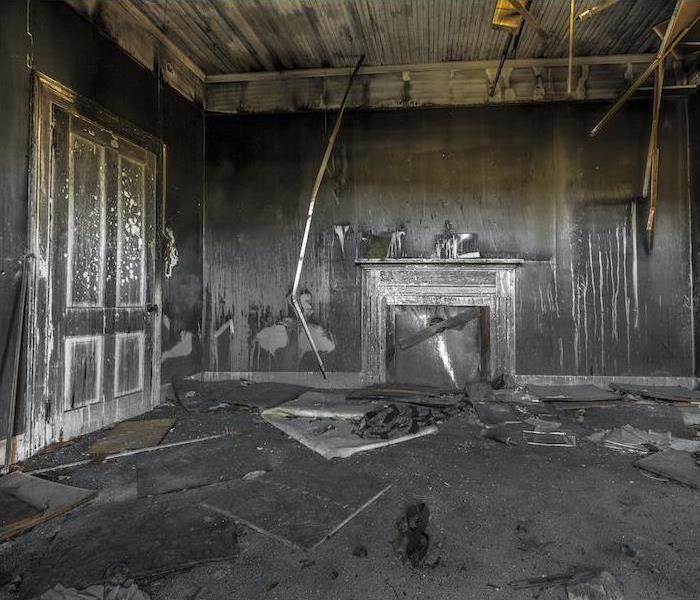 The situation can feel quite overwhelming when your home is affected by fire damage. Contact SERVPRO for effective remediation services.
Soot Damage from Even Small Fires Can Cause Big Damage
When most people picture a house fire in New Orleans, they think of a home that gets destroyed. But more commonly, small fires occur in a home that can seem minor but still need professional care.
We put the fire out quickly, and it seems like a quick cleanup is all that is needed?
Kitchen fires and fires from faulty appliances and outlets occur more frequently than most people realize. They are often put out quickly and leave little damage, or so it seems. Your paint may not peel, and it may look like no physical damage has occurred. The only thing you see is some soot on items in the room. The fire damage in your New Orleans home may only be from smoke damage but can be extensive even when you cannot see it. Here's what you should know about soot:
Soot is smoke that has settled onto surfaces.
It can cause hidden damage.
Its tiny particles can quickly spread.
It produces an acidic film that can cause worse problems when in contact with skin.
Specific chemicals are needed to neutralize soot.
If not addressed, it can eat away the material it covers.
Causes odors.
Cleaning Up Smoke Damaged Rooms
Because of how soot can get into everything from furniture covers to the corners of the ceiling, you need a professional fire damage company that knows how to do the proper cleaning. SERVPRO's fire and smoke restoration technicians (FSRT) attack the situation with experience and the best tools. The techs use equipment such as dry sponges, HEPA vacuums, and potent cleaning agents to restore your home to preloss condition.
Contact SERVPRO of The New Orleans Westbank at (504) 348-7526 for quality fire damage service that is Faster to Any Size Disaster.