Who Can I Call for Water Cleanup After a Dishwasher Overflow in New Orleans?
9/23/2021 (Permalink)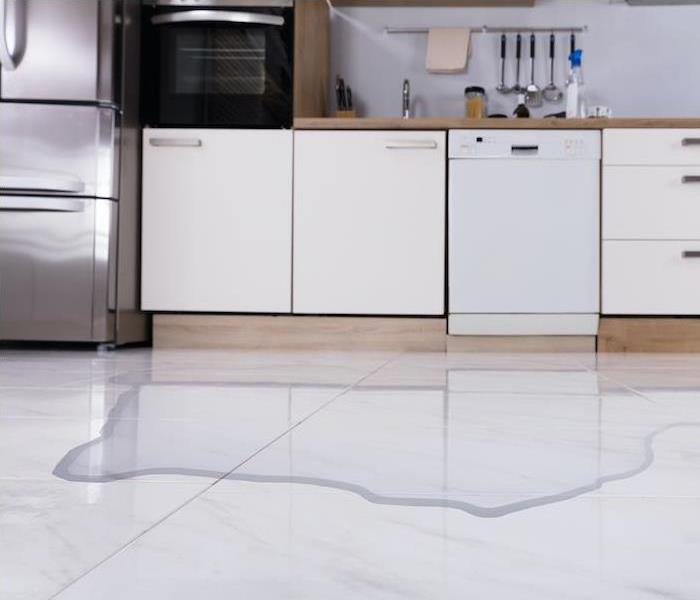 Regardless whether it's faulty plumbing or an aging dishwasher, Team SERVPRO is ready to remediate water damage in your home.
Why SERVPRO for Water Cleanup in New Orleans Homes
Dishwasher overflows can be both sudden and overwhelming for many New Orleans homeowners to tackle. All it takes is a cracked or loose gasket to pour water all over your kitchen floors. Without fast action, this moisture can affect kitchen tile grout, saturate subfloors, and potentially create a thriving environment for mold.
If a kitchen appliance failure leads to water cleanup for your New Orleans residence, SERVPRO technicians are a phone call away to come start extracting water, drying spaces, and removing odors at any time of the night or day, including holidays and weekends.
How Does SERVPRO Detect Water Damage?
SERVPRO's moisture measurement tools are varied and sophisticated. Measuring water in and on surfaces is necessary for a variety of mitigation tasks, including:
Formulating a plan for structural drying.
Calculating placement of air movers and dehumidifiers.
Evaluating surfaces during structure and contents drying.
Inspecting surfaces after drying has finished ensures that drying goals have been achieved.
A scientific approach to cleanup during every step of the process is necessary for adhering to the Institute of Inspection Cleaning and Restoration Certification (IICRC) standards while minimizing potential property losses for homeowners.
How SERVPRO Restores Structures in Your Kitchen
Different surfaces require different treatments to ensure thorough water removal. Drywall and cabinetry may require small holes to facilitate drying inside cavities. Carpeting outside of your kitchen can undergo thorough extraction with rovers, rubber suction pads, or extraction wands.
Technicians can even address hard-to-reach areas like saturated subfloors and leaks behind your dishwasher or cabinetry with portable extraction modalities and EPA-registered antimicrobials. Kitchen tiles may require specialized grout cleaners to remove staining from water damage.
SERVPRO of The New Orleans Westbank provides mitigation services that are Faster to Any Size Disaster. You can call (504) 348-7526 to have a team at your home within hours.