How Does SERVPRO Deal with Residential Water Emergencies in New Orleans?
10/15/2021 (Permalink)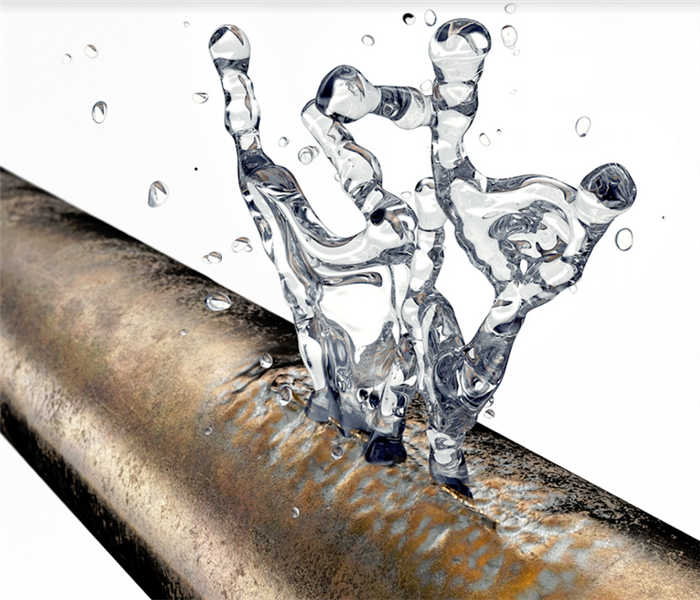 Quick action must be taken when a burst pipe situation occurs. Call our certified SERVPRO technicians 24/7 to plan the best course of action.
When Pipes Burst in New Orleans Homes, Flooding can Occur Quickly and Spread to Many Areas of the House
Damage to flooring materials and wall systems is often inevitable when water disasters impact New Orleans homes. As quickly as a situation gets out of control, fast response from competent professionals like SERVPRO of The New Orleans Westbank makes a considerable difference in the ultimate structural damages. A water main bursting in the house can quickly flood lower levels like the basement and impact original hardwood flooring, as you can see.
When water extraction and demolition in New Orleans homes are necessary, we dispatch our professional restoration technicians and in-house contractors. We reacted with practical mitigation steps to this residential property damage because saturated flooring materials can damage the underlying subflooring. The water and electricity services were temporarily severed to provide a safe workspace, requiring creative mitigation and water removal approaches.
Controlled demolition is a practical approach for minimizing further damages. Removing planks allows for more efficient and direct drying, which we worked to accomplish by installing four dehumidification units while submersibles continued to remove standing water from the basement level. Because the electricity was turned off until mitigation made it safe to restore, we ran powered equipment from a trailered generator supplying power to two spider boxes/power stations.
What Materials Must Get Removed and Discarded After Water Damage?
Removing materials through controlled demolition helped this property provide more ideal conditions for whole-house drying and moisture removal. Migrating water from a break or line burst in a home can impact many areas, including:
Ceiling
Wall
Flooring
Contents
Placing drying equipment like our air movers and dehumidifiers can help structures after water disasters. Removing flooring can often be necessary when standing water exists because saturation for elements like hardwood begins almost immediately. Give our SERVPRO of The New Orleans Westbank team a call today at (504) 348-7526.