We Have State Of The Art Equipment To Handle Different Types Of Water Removal Issues In New Orleans
6/5/2022 (Permalink)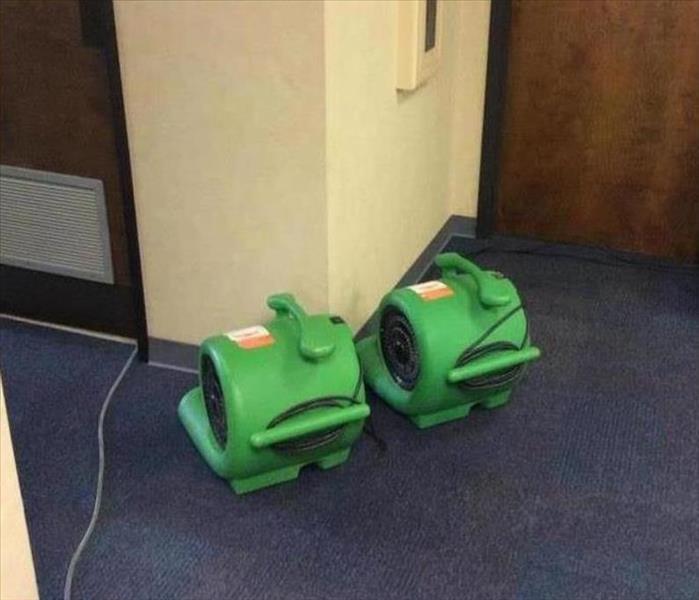 Effective drying equipment is critical when facing water damage at your home and business. Call SERVPRO to assess and remediate the water damage.
Crucial Factors that Might Affect Water Removal in Your New Orleans Home
Water spills can happen any time, whether from leaking pipes or faulty appliances. When such incidents happen, removing water from the building fast is essential to prevent other pressing issues. Faster removal also means the house can be safe for habitation within a reasonable period, so you do not need to incur unwanted costs such as seeking alternative accommodation. We offer professional water removal services that can help you get the results you expect.
The Category of the Water Loss
The primary process of water removal from affected New Orleans homes is not complicated because it only takes equipment to lift the standing water followed by a drying phase to deal with moisture remnants. However, some prevailing factors during an incident can complicate the process leading to delays. The type of water involved is one such factor. Clean water is easy to deal with because it only requires extraction and drying. Other forms of water loss such as gray water may involve debris dissolved in the water preventing full utilization of extraction equipment.
The Kind of Materials Involved
The materials present in the area affected by the spill can also affect the removal process. Porous materials such as carpets absorb and hold water. Removal might take several passes with an extraction tool or even require removal of the carpet first. The situation is different on a hard floor such as concrete or tiles where the water forms pools allowing straightforward extraction. Our SERVPRO IICRC-certified technicians have different types of equipment to handle water removal from different materials, including:
Squeegee wand extractors for hard surfaces
Water Claws for extraction from carpets
Injecti-dry systems for concealed areas
Sub-surface spot lifting tools
Level of Accessibility
While most of the spilled water may spread across rooms or other open surfaces where extraction is easy, sometimes it might reach concealed areas. Removing water from such areas is difficult and can prolong the entire process. Attics, wall cavities, and cabinets are a few examples of areas where extraction might be tricky. Our SERVPRO technicians make flood cuts, drill weep holes, or use other approaches to ease removal.
Expediting water removal prevents many problems that develop due to stagnation. Call SERVPRO of The New Orleans Westbank to assist. You can reach us at (504) 348-7526 any time. We're Faster To Any Size Disaster.