Must Have Resources for Fire Damage Remediation in New Orleans
2/16/2020 (Permalink)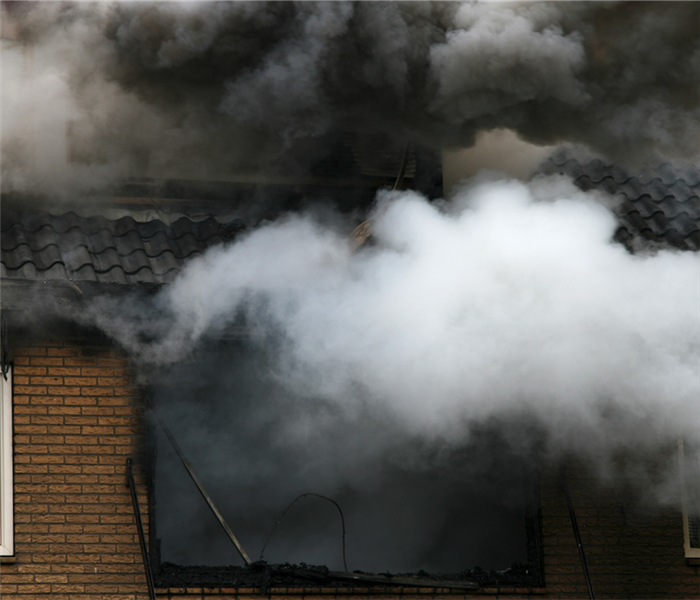 Regardless of the room, fire damage can affect many parts of your home. Contact SERVPRO today for efficient fire damage remediation services.
Cleaning up Fire Damage in Your New Orleans Home
Even the smallest of kitchen fires can cause long-lasting smoke odors and residue if not cleaned right away using the proper equipment and procedures. In older homes with many nooks and crannies in neighborhoods like the Garden District or Gentilly, it may be even more challenging to deal with the lasting impact of a kitchen fire.
If you experience fire damage in New Orleans, you may require professional assistance to restore your home to its preloss condition. It is not always as simple as wiping down the walls and washing all the clothes in your closet.
After ensuring the structure of your home is safe through inspection and boarding up walls if necessary, although unlikely in a small kitchen fire, SERVPRO restoration specialists assess the materials within your home to determine the appropriate cleaning methods. They also remove any contents such as upholstered furniture or clothing requiring deodorization and cleaning.
Smoke residue can cause unexpected damage such as corroding finished surfaces, fiberglass, or Formica countertops if left unattended for too long. Any metal surfaces containing iron such as chrome trim, faucets or hardware, should be wiped off as quickly as possible to slow down any corroding that may occur. In addition to pre-cleaning by wiping the smoke residue off, coating it with lubricant may further protect the surface.
Then, for surface cleaning, SERVPRO restorers may use detergent cleaners such as Wall and All Surface Cleaner (#351) for painted and washable surfaces. Heavy-duty alkaline solutions containing ammonia such as Industrial Cleaner (#357) are great for removing heavy grease and hard-to-remove soil most likely found at the source of the kitchen fire, for example under the range hood. It's important to note that you should not use this type of heavy-duty cleaner on any metal, enamel paint, or highly polished surfaces as the ammonia content may cause irreversible damage.
Additional types of cleaners after a fire include liquid creme cleaners such as Stain Scrub (#110) used to clean, polish, and deodorize hard surfaces, and strong acid cleaners such as Stone and Porcelain Cleaner (#355) to remove soot and smoke from stone and brick. It is essential to understand which of these chemical cleaning agents may react with each other before use. For example, acid cleaners should not come too close to cleaners containing bleach because a toxic chlorine gas could release, causing harm if inhaled.
For prompt assistance cleaning your home and restoring it to preloss condition, contact SERVPRO of The New Orleans Westbank at (504) 348-7526. We're Faster To Any Size Disaster.
Click here for more information about New Orleans.