Why SERVPRO is the Trusted Choice to Remediate Your Water Damaged New Orleans Property
12/7/2018 (Permalink)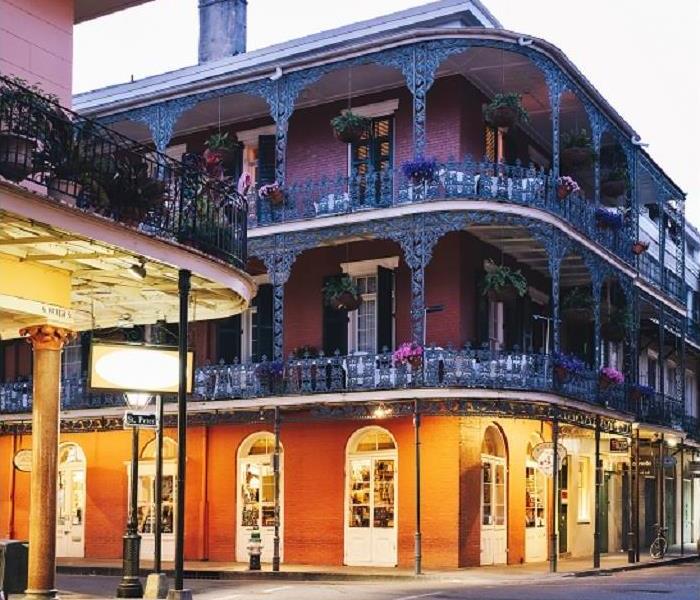 Because of its location and environment, New Orleans home owners often experience the effects of water damage.
Experience to Handle Widespread Water Damage in New Orleans Homes
From appliance failure to plumbing supply line breaks, loss incidents and the harmful effects of water on your New Orleans property requires experience and dedication to overcome. Even with smaller-scale incidents, entirely removing the moisture is a challenge that many homeowners do not get prepared to face. Instead, they rely on the expertise and advanced equipment available to our franchise to help make the situation "Like it never even happened."
Our technicians can understand how water damage can affect your New Orleans property, communicate with you to determine what matters most to you, and prioritize our efforts to protect these items and areas. We have effective mitigation strategies to preserve the contents of your property and limit the amount of degradation that construction elements like carpeting and flooring materials, drywall, furniture, and other areas experience when they become saturated.
There is a finite timeline that exists to salvage affected construction materials that have become saturated by the source of the water loss incident in your home. This timeline is what makes our emergency response to your situation so critical, as we can have our experienced technicians in route to your address a short time after you call, no matter what time of the day the disaster occurs.
With the advanced equipment available to our SERVPRO professionals, we can work to remove the excess moisture and dampness affecting your property fast. Our air movers force highly-heated air through saturated materials to vaporize the dampness and force that moisture into the environment. Our dehumidification equipment collects this moisture in a tray to get emptied or sends it directly out of the property via a discharge hose.
Water damage affects many homeowners throughout their home's lifespan, but knowing how to resolve these situations effectively can prevent costly reconstruction and even prevent mold growth and other harmful scenarios. Our SERVPRO of The New Orleans Westbank water restoration specialists are available 24/7 to provide the full measure of our extensive training and experience to restore your home fast. Give us a call today at (504) 348-7526.
The first NFL game was played in the Superdome in 1975. Read more about the Mercedes-Benz Superdome here.