What is the Ideal Extractor for Flooded New Orleans Homes?
7/27/2020 (Permalink)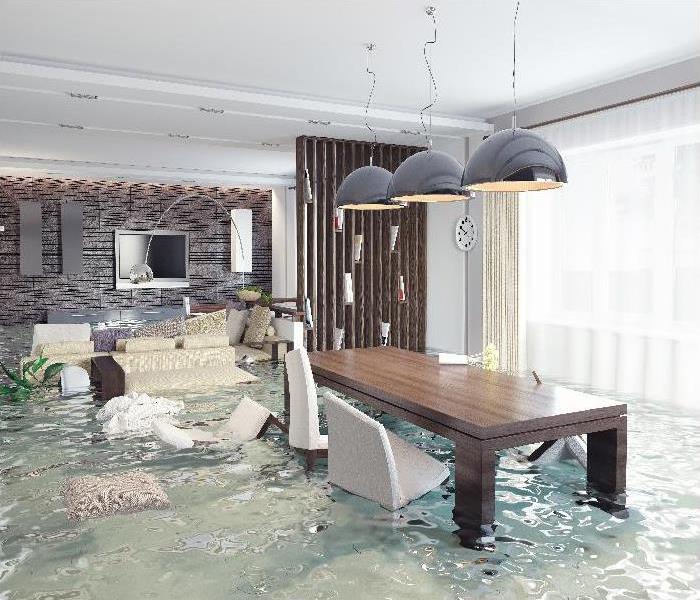 Our SERVPRO of The New Orleans Westbank team can respond quickly to these emergencies when you call (504) 348-7526.
With dozens of water removal tools available, the choice in what extractor gets used can have a dramatic impact on restoration efficiency in New Orleans.
Multiple considerations must occur before choosing a specific extractor pump after a flood loss in your New Orleans home or business. Severe weather conditions can threaten the city numerous times throughout the year, but most prevalently during hurricane seasons. Natural flooding can be among the most challenging hurdles to overcome with water removal, specifically because of debris and solids within the pool. Our SERVPRO professionals have a fast response to these scenarios, helping to employ several extraction tools to minimize the spread and severity of loss effects.

While there are multiple avenues of flood damage in New Orleans homes that must get considered and addressed when our technicians first arrive, standing water becomes one of the most threatening conditions. Not only can surface water allows for the absorption into porous materials, but it can also amplify the possibility of secondary conditions like bacterial spread or microbial growth. Often extraction in your home comes down to multiple units, including:

• Wet Vacuums
• Portable Extractors
• Truck-Mount Extractors
What Can Self-Priming Trash Pumps Accomplish?
There are specific extractors designed to engage water with solids and debris without falter. Trash pumps operate on gas power, making them ideal for flood loss situations where power availability might be minimal. Because of their high function with slurry and debris, these pumps are less effective when lift is necessary. Many homes around the city are single-story structures, so self-priming trash pumps can be useful tools to move 10,000 to 60,000 gallons of water per hour from all compromised areas.

Flooding can be a substantial challenge for your home, especially when you live in our area of Louisiana where levees can break, and homes can experience flooding several times every year. Our SERVPRO of The New Orleans Westbank team can respond quickly to these emergencies when you call (504) 348-7526.