What Appliances Cause Household Flooding in New Orleans the Most?
9/26/2020 (Permalink)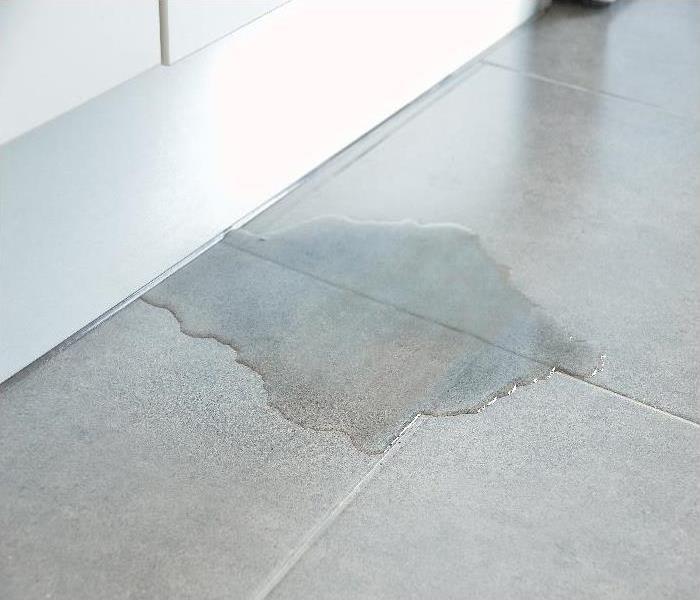 Contact SERVPRO of The New Orleans Westbank at (504) 348-7526 for quality water damage repair service.
Three Main Appliances Are Often the Cause of Water Intrusion In New Orleans
Water heaters, the HVAC system, and bathtubs overflowing are all common reasons homes in New Orleans experience water damage. Appliances are another main reason for problems. Many times the problem starts small, an unnoticed drip, for example. Then before you know it, your home has water pouring out everywhere.

What Are the Three Appliances That Are Most Susceptible?
Refrigerators, washing machines, and dishwashers are appliances that can cause serious problems. When these household essentials break down, it can send gallons of water surging into your home. SERVPRO provides water damage repair to New Orleans residences when that happens. But there are certain things you can do to prevent situations such as this from happening.
• Washing Machines – Burst supply lines constitute a significant risk with washers. Check hoses often for pinholes, cracks, or wetness on the line regularly. If you do need to replace your line, consider braided stainless steel hoses. An automatic shutoff valve is a good idea, as well.
• Dishwashers – Supply lines can spring a leak, or the dishwasher can back up. Make sure your drain gate gets cleaned frequently. Check hoses and connections often to make sure there are no small problems that need addressing. Use the recommended detergent for your dishwasher.
• Refrigerators with Automatic Ice Makers – This is another typical source of water damage in homes. The problem is often the copper water line that supplies water to the ice maker. It can develop leaks or even come unattached. Check the valve connection occasionally. Make sure the line isn't crimped, and be careful when moving the fridge.

Hidden Water Damage
If appliances cause water spills in your home, that is an obvious problem you can see. Small leaks can cause hidden water damage, as can broader issues that are not dealt with properly. Moisture can seep into the subflooring, tile, and behind walls. SERVPRO understands what harm water can do. We are water damage repair experts with professional technicians that have years of experience. We are available to mitigate any water damage you experience.

Contact SERVPRO of The New Orleans Westbank at (504) 348-7526 for quality water damage repair service.