New Orleans Skilled Emergency Services Water Damage Repair
4/20/2021 (Permalink)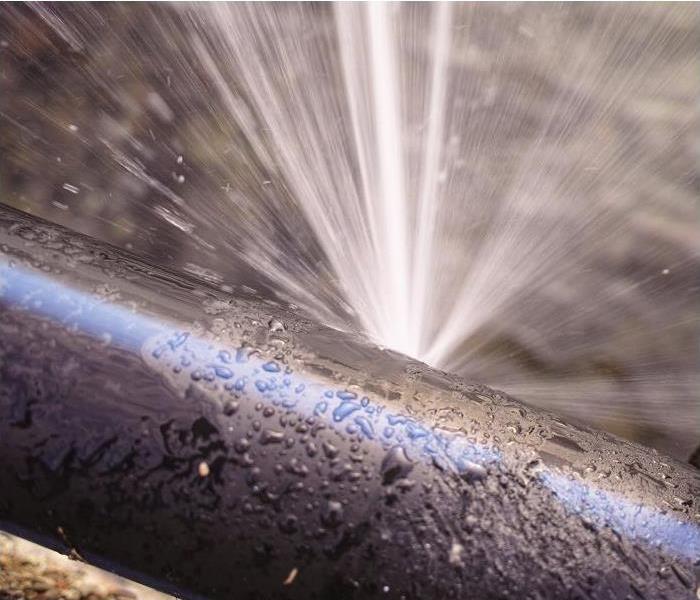 Burst pipes can quickly damage your home. SERVPRO can restore any scope of water damage in your home.
Burst Pipes in New Orleans are no Match for SERVPRO – Call Our Crew When you Need Water Damage Repair!
If a pipe bursts in your New Orleans home, you need to ensure the water gets shut off as soon as possible. From there, you want to contact skilled water removal technicians (WRT) to handle water damage remediation. SERVPRO shines on all water clean up jobs, including pack-outs and amplified drying to cut the time for remediation in half.
When it comes to water damage repair in New Orleans, SERVPRO always looks to the latest trends and methods for getting our customers the best possible results. We use a range of equipment on different projects, including:
Free-standing pumps, truck-mounted extractors, and rovers to remove as much standing water as possible.
Thermo-hygrometers and moisture sensors to ensure no hidden moisture gets left to fester, which leads to expensive secondary damage or the onset of mold.
Controlled demolition services and debris removal that helps us to make your home look "Like it never even happened."
Whether you need light cleanup and water damage repair or the project is extensive, we have the workforce and technology to get it done right the first time. Call us at SERVPRO of The New Orleans Westbank 24/7 at (504) 348-7526 so that we can dispatch a crew out as soon as possible.