Why is SERVPRO in New Orleans Considered First Responders to Storm Damage from Storms
5/21/2021 (Permalink)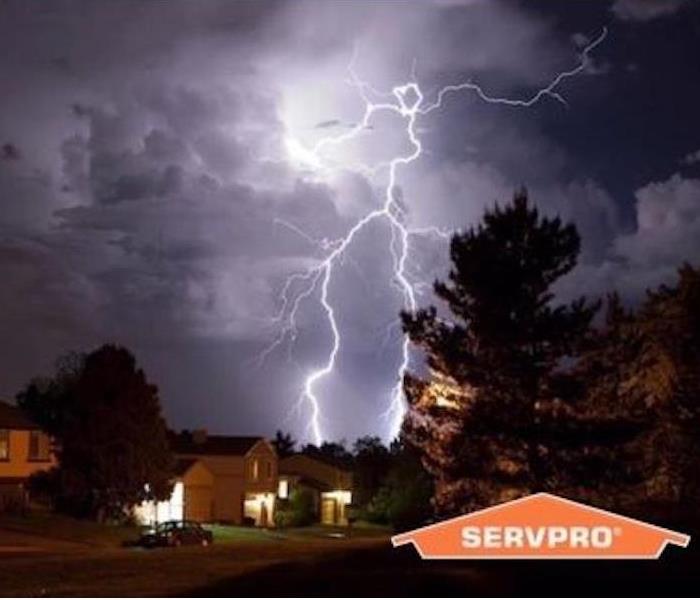 Storms can bring floodwater and storm damage. The professionals at SERVPRO are always on call to handle your water damage restoration needs.
SERVPRO Offers Flood Damage Response to Extreme Weather Events in New Orleans
New Orleans seems to receive more than its share of extreme weather events, including high winds, heavy rain, and flooding. Our low-lying areas are prone to flooding, and even a relatively small storm can cause localized flooding in neighborhoods across the city.
SERVPRO maintains a fleet of trucks and equipment to respond to storm damage events in New Orleans, of any size. We are considered first responders to help homeowners and businesses board up their homes and business premises to protect their belongings from further damage. We also move possessions to dry areas after cleaning and drying to protect them from high moisture levels.
We call on franchises across the state and the country for assistance during extreme weather events. Boarding up a home prevents further damage from wind and rain. We can help manage 3rd party contractor's complete repairs to your home, in addition to removing water and drying flooded areas of the structure.
Call SERVPRO for storm damage assistance for your home or business:
Emergency Services Water Damage
Mold Inspections, Remediation, and Removal
Water Damage Restoration
Call SERVPRO of The New Orleans Westbank for flood damage in New Orleans and surrounding areas. We can help 24/7. Call (504) 348-7526.