Leaks Do Not Stand a Chance Against Our Team of Water Damage Specialists in New Orleans
6/16/2021 (Permalink)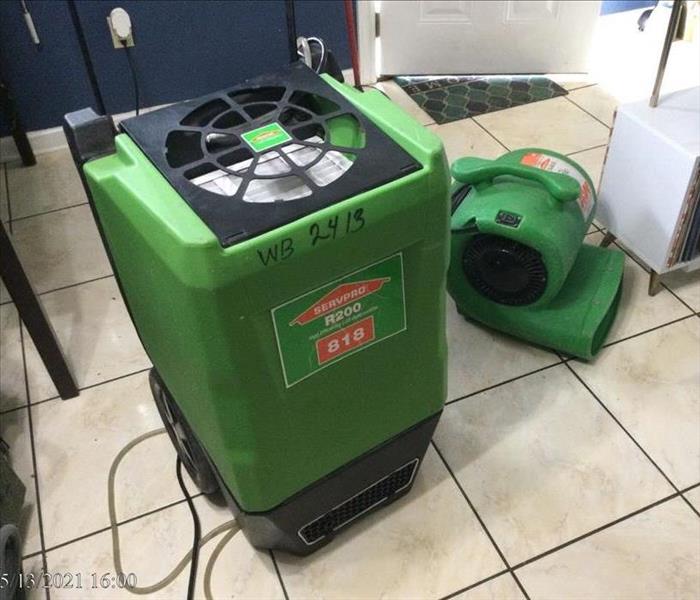 With our advanced drying equipment SERVPRO offers excellent water damage mitigation for our New Orleans customers
Water Damage Caused by In-Wall Leaks in New Orleans
It started with a small drip when the seal of a pipe failed. The drip happened every time the water was used, and it slowly destroyed the interior wall causing water damage before it was even noticed. Once the water has seeped through the drywall announcing the problem, there can already be multiple issues happening, from warping wood to mold growth. SERVPRO can work with you to reverse this situation in the most expedient manner possible.
Water Clean Up
As soon as the leak is repaired, SERVPRO can go to work for you cleaning up the water damage in your New Orleans home. Beginning at the source and moving outward, our technicians will carefully inspect the walls and floors because carpet padding can spread water, carpeted areas to determine the scale of the damage from the leak.
Water-stained walls sometimes make the problem look worse than it is. Your SERVPRO technician can ascertain how severe the leak is and quickly devise the fastest course of action to mitigate initial and prevent secondary damage to your home. This can include the removal of objects and possessions affected by water and unsalvageable building materials. Our team can create a customized drying plan that will remove water and handle any residual dampness in the wall area, inhibit the growth of harmful mold and keep your restoration expenses down.
Equipment for Water Damage Restoration
Using air movers is one way our team can effectively dry the room quickly. Correct placement of the air mover in the space is crucial to expediting the removal of residual moisture and drying the walls, floors, and objects as fast as possible.
When you notice a leak, the clock starts ticking to mitigate the consequences on your property. Water damage needs to be addressed quickly. The highly-trained technicians of SERVPRO of The New Orleans Westbank are ready to assist you to stop leaks and reduce the damage caused by water in your home with our state-of-the-art equipment and drying techniques. Call us at (504) 348-7526 to reach our 24-hour service line.