Commercial Water Cleanup in Your New Orleans Gift Shop
10/22/2021 (Permalink)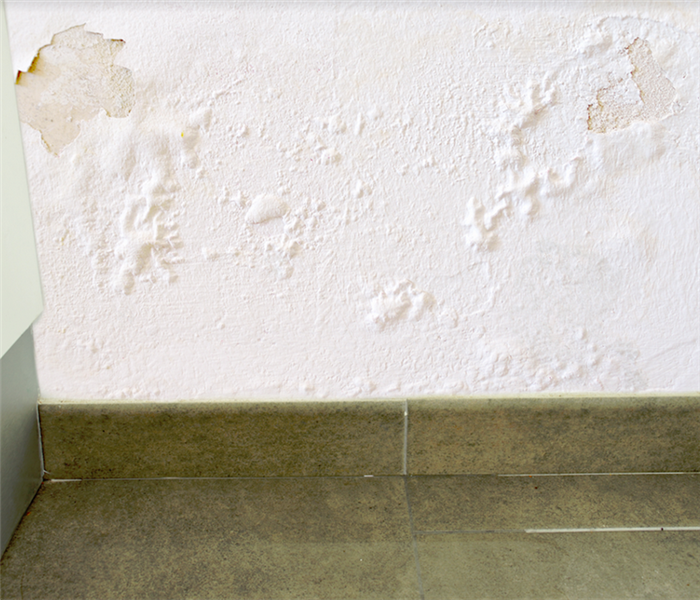 Leaks in the wall can be the sign of a bigger problem. Contact our certified SERVPRO team to investigate the extent of the water damage and remediate.
SERVPRO Can Help You Get Your Shop Back in Order After Water Damage Occurs
Anyone in New Orleans is accustomed to flooding and the high humidity environment that can make an impact on your possessions or merchandise. As a business owner, you need to protect your investment and ensure that your business keeps running as smoothly as possible and your merchandise does not get ruined.
Water Damage Restoration Help In New Orleans
Commercial water cleanup in New Orleans can be challenging if you want to keep operating during regular business hours. SERVPRO technicians use techniques and specific procedures for a business that allows it to remain operational during cleanup. They also have an emergency response team that is available to take calls 24 hours a day, every day of the week, understanding the importance of getting help right when you need it.

After you discover a water leak in your wall, you first turn the pipe off to stop the leak, then you must move your merchandise away from the impacted area. Although you have insurance for your business, it is still a hassle to recoup the losses if there is damage to the items you are selling. With this in mind, you can relocate your items to a different part of the store or a higher area.

One of the most crucial restoration components after water damage is to dry the impacted area adequately. This may not be very easy while your shop is operating. However, SERVPRO restoration specialists use their skills to make sure your customers barely notice the restoration taking place right in front of them. Technicians use dehumidifiers to pull the cold, damp moisture out of the air, exhausting back out warm, dry air. Air movers push this warm, dry air across the surface level in your shop and can be strategically placed so that they have a very low profile and hardly ever noticed.

Keeping your shop well ventilated and the HVAC system running through the restoration process is crucial to keep the air circulating throughout the cleanup, drying, and restoration process. Not only does this aid in drying out the moisture in the air and materials, but it also ensures that no musty odors develop.
Contact SERVPRO of The New Orleans Westbank at (504) 348-7526. We make it, "Like it never even happened."