Is Wet Cleaning Preferred to Remove Soot in New Orleans Homes?
11/12/2021 (Permalink)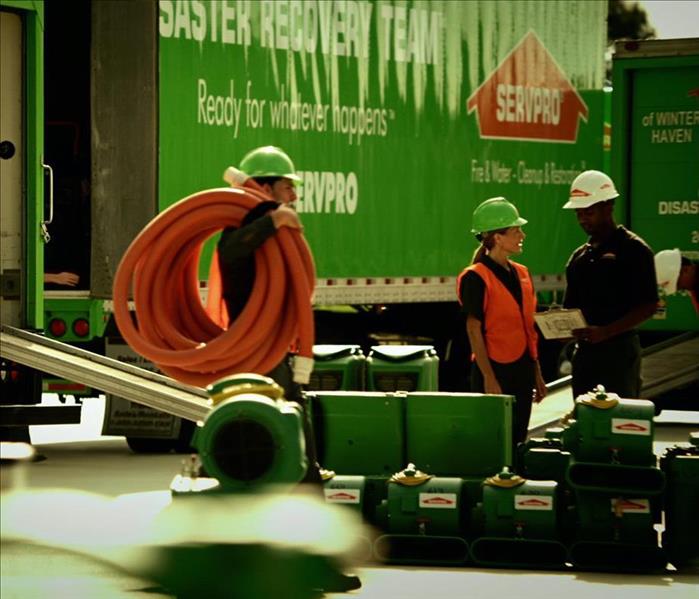 Fire damage is not a DIY project you want. Leave it to our skilled professionals at SERVPRO. We will make it look "Like it never even happened."
Multiple Cleaning Processes Make up Fire Restoration in New Orleans Properties.
Cleaning up after soot damage can involve several tactics and products. Our thorough inspection of the property can show where wet or dry cleaning might be wise choices.
Why Is Wet Cleaning Considered?
When fire damage cleanup in New Orleans homes is needed, our technicians must often differentiate between all impacted materials to find suitable cleaning practices from one house area to another. We earmark the washable surfaces in your home so we can implement wet cleaning practices.
Wet cleaning features some of our inventory's most potent cleaning products, specifically formulated for surfaces and underlying materials. Often, this approach is needed when moderate or heavy soiling exists, and it is still possible to restore the underlying structural element.
Possible Concerns with Wet Cleaning
Wet cleaning is not without some possible drawbacks, however. Considerations include:
Water Soluble Paint – New paint might not hold up against wet cleaning practices, though the greatest concern is a thick deposit of soot, requiring pre-cleaning with a dry cleaning sponge.
Contents and Furniture – Before wet cleaning occurs, contents and furniture must be relocated to the center of the room away from the structure and covered to prevent water or moisture damages.
Alternate Cleaning Methods – Dry cleaning is always a possibility as well and can often be more effective in circumstances than the application of wet products. The heart of dry cleaning involves vacuuming, brushing, and chemical sponges.
Cleaning up after soot and smoke damage can be a considerable challenge with the wide range of reactions and damage building materials or contents could experience. We quickly determine the need for dry and wet cleaning in the house to allow our SERVPRO of The New Orleans Westbank team the fastest path to it being "Like it never even happened." We are available 24/7 at (504) 348-7526.