When Your New Orleans Home Is Damaged By A Flood, You Need Our Team At SERVPRO To Help!
12/21/2021 (Permalink)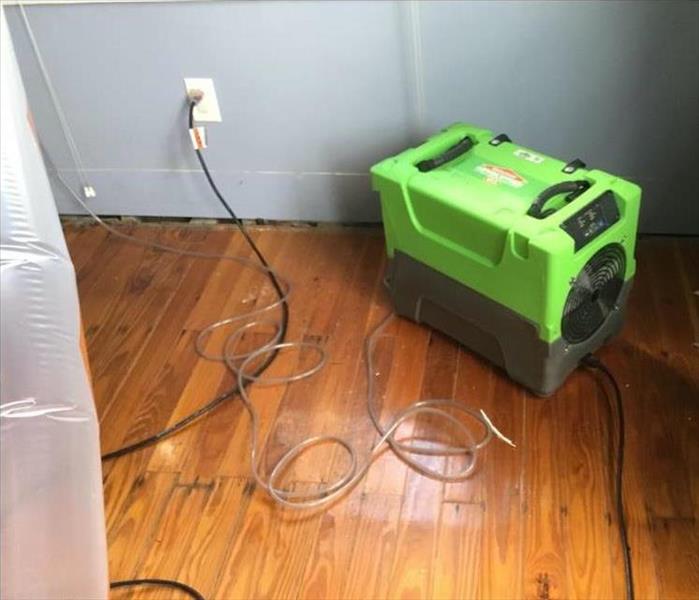 Storm and flood damage restoration services by SERVPRO are second to one. Call now for fast and immediate service.
What To Do When Flooding Affects Your New Orleans House
Often one of the most troublesome things about disasters striking a New Orleans home is how many homeowners remain unprepared for potential emergencies. More than this, these same homeowners are unsure of what needs to happen when a disaster like flooding occurs to return their property to its original condition. Finding and securing reputable professional restoration does not have to be as complicated as it might appear.
Many residents fall into a trap when their New Orleans home experiences flood damage: to let emergency-chasing unprofessional outfits offer assistance. In comparison, their low prices might seem enticing. It is a good sign that if the contractor is not licensed or insured, their craftsmanship and skills in flood cleanup and restoration fall far beneath your expectations and far below the standard that our SERVPRO rapid response team upholds.
What's The First Call New Orleans Homeowners Should Make After Flooding?
The first call that homeowners want to make when their home gets affected by flooding is to their insurance company. While they do need to get notified about the damage to your property, they are going to require professional assessment and estimations regarding the cost to restore this damage and a calculation of loss. These photographs and documentation are data that our SERVPRO estimator can collect with our initial visit to your home to help expedite the claim approval to begin returning your home to preloss condition.
Another reason that you might want to reach out to our franchise before you make other phone calls in an emergency is the high volume of affected properties throughout our service area. Since much of New Orleans is ten feet or more below sea level, once the water can get into the city, it can wreak havoc on its structures. With flooding scenarios, we have many homes and businesses that get affected simultaneously, so we need to know about all the properties that require our assistance as quickly as possible to delegate resources and personnel.
Flooding can be overwhelming to contend with on your property. Let our experienced SERVPRO of The New Orleans Westbank flood restoration team help you recover this loss and move forward with a restored property. Give us a call anytime at (504) 348-7526.