How Can Homeowners Eliminate Mold From their Homes?
7/10/2022 (Permalink)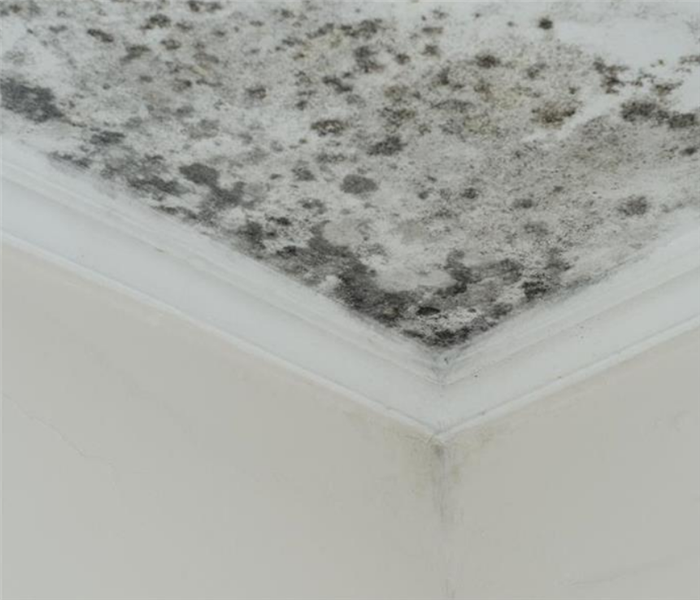 Quick action is required before the mold infestation spreads. Contact team SERVPRO right away to investigate the situation and remediate the damage.
Property Owners Can Hire SERVPRO Professionals to Deal With Mold Damage in their New Orleans Homes
Mold is difficult to remove and is a health hazard. Dealing with the mold damage in a timely manner is essential. If you notice a mold problem in your New Orleans property, hire SERVPRO restoration specialists to remove the mold and restore your home to its normal condition.
Our team of highly trained technicians has decades of experience and the right equipment and products to handle mold damage in your New Orleans residence effectively. We have gone through advanced training, which enables us to:
Utilize standard approved work practices and display professionalism
Use efficient containment techniques
Implement engineering controls
Take appropriate safety measures
When you contract SERVPRO restorers for your mold restoration needs, you are hiring quality, efficiency, and transparency at a pocket-friendly price.
Our mold damage restoration services
When we get to the affected property, we contain the area with mold using polythene paper to limit the spread of mold spores to unaffected areas. Since mold growth is caused by high moisture levels, we dry the affected area to avoid further mold growth.
Mold spores can spread and settle on any surface, including your HVAC system. If the duct system is not cleaned properly, the mold spores can contaminate the air. We can use duct cleaning systems, which include a vacuum that pulls the contaminants and an effective filtering system to eliminate the mold.
Do not let mold damage lead to costly damages. Contact SERVPRO of The New Orleans Westbank for effective mold remediation services at (504) 348-7526.