How Do New Orleans Homeowners Salvage Documents After Flood Damage?
8/4/2021 (Permalink)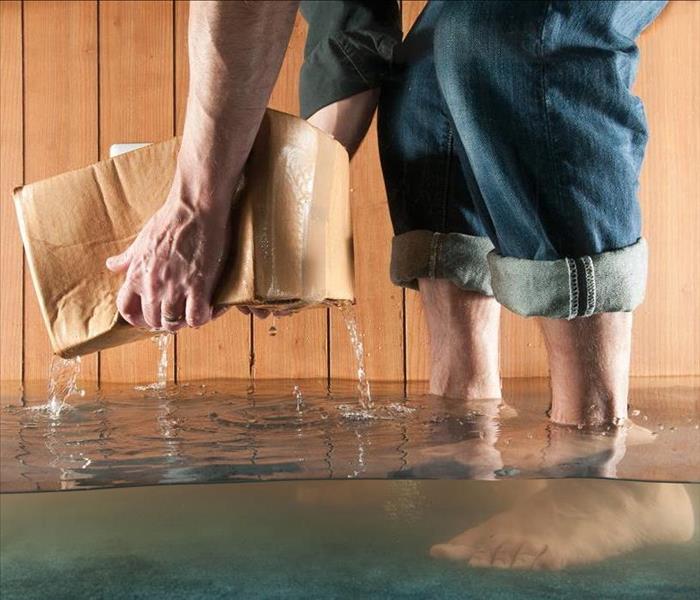 Storms can bring flooding and water damage. The professionals at SERVPRO are always on call to handle your water damage restoration needs.
SERVPRO Restores Documents and Other
Flood damage can wreak havoc on all kinds of materials, from sheetrock and wall supports to documents and electronics. Worse still, floodwater exposure brings more than just water damage and mold risk into a New Orleans home. It can also invite in pests, chemical runoff, and debris that requires professional cleanup.
SERVPRO technicians address New Orleans flood damage concerns 24 hours a day, seven days a week, per Institute of Inspection, Cleaning and Restoration Certification (IICRC) standards. This firm aims to return flooded properties to a pre-disaster state.
How New Orleans Flood-Damaged Document Restoration Works
When flooding affects a home office, study, or other areas of a New Orleans home with important papers, it can be stressful to consider what needs replacing. However, SERVPRO can preserve important documents in several different ways, such as:
Careful air-drying after light moisture exposure
Dehumidification with a commercial-grade dehumidifier
Freezer drying and vacuum freeze-drying
Vacuum thermal drying
Documents damaged by water maintain some permanent damage, but further destruction can be prevented by freezing documents in an approved SERVPRO warehouse. The team can also take photos and scans of documents and store them digitally for property owners to access via cloud storage. SERVPRO inventory logs also keep track of papers taken in for restoration during a pack-out.
Homeowners can contact SERVPRO of The New Orleans Westbank at (504) 348-7526 to find out how We're Faster To Any Size Disaster.