Are Flooded Properties Unsafe for Homeowners?
3/17/2021 (Permalink)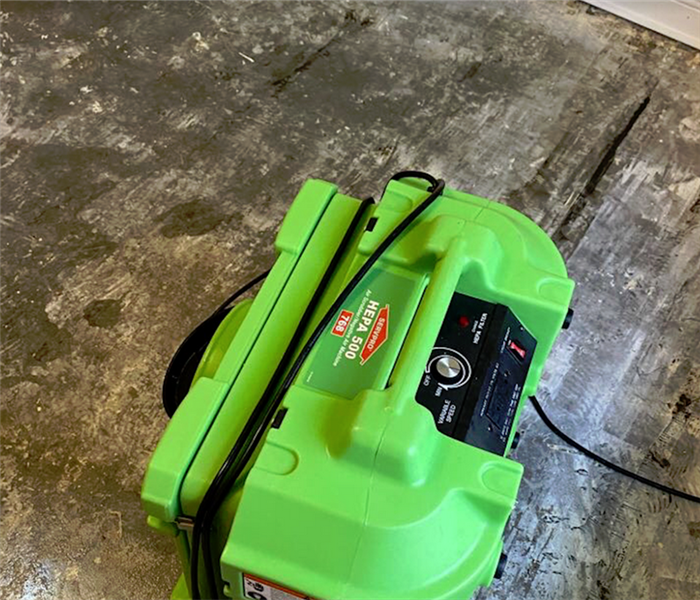 Affected by flooding? Contact our experienced SERVPRO team for flood damage remediation services immediately after an event.
SERVPRO Can Make your Home Safe after Flooding in New Orleans
Floodwaters carry with them contaminants. These may include animal carcusses, human pathogens, herbicides, pesticides or viruses. It is recommended by state authorities to avoid contact with floodwaters unless you know that water is coming from a clean source- such as a burst water supply pipe.
When dealing with flooding in New Orleans our team set up containment barriers in the property to protect you from potentially harmful toxins, to manage clean air supply and to prevent contaminated materials from spreading.
Containment can vary from polyethylene sheeting to major scale decontamination rooms and application of negative air pressure. The type of containment is largely dependent on an expert assessment from a SERVPRO crew chief or industrial hygienist.
Source containment ensures that materials exposed to floodwaters do not contaminate other areas of the home.
Local containment uses PVC pipe to remove materials without exposing technician or home.
Full scale containment requires comprehensive quarantining of the affected area throughout service.
Floodwaters can expose your home to dangerous toxins. Contact SERVPRO of The New Orleans Westbank for flooding assistance at (504) 348-7526.